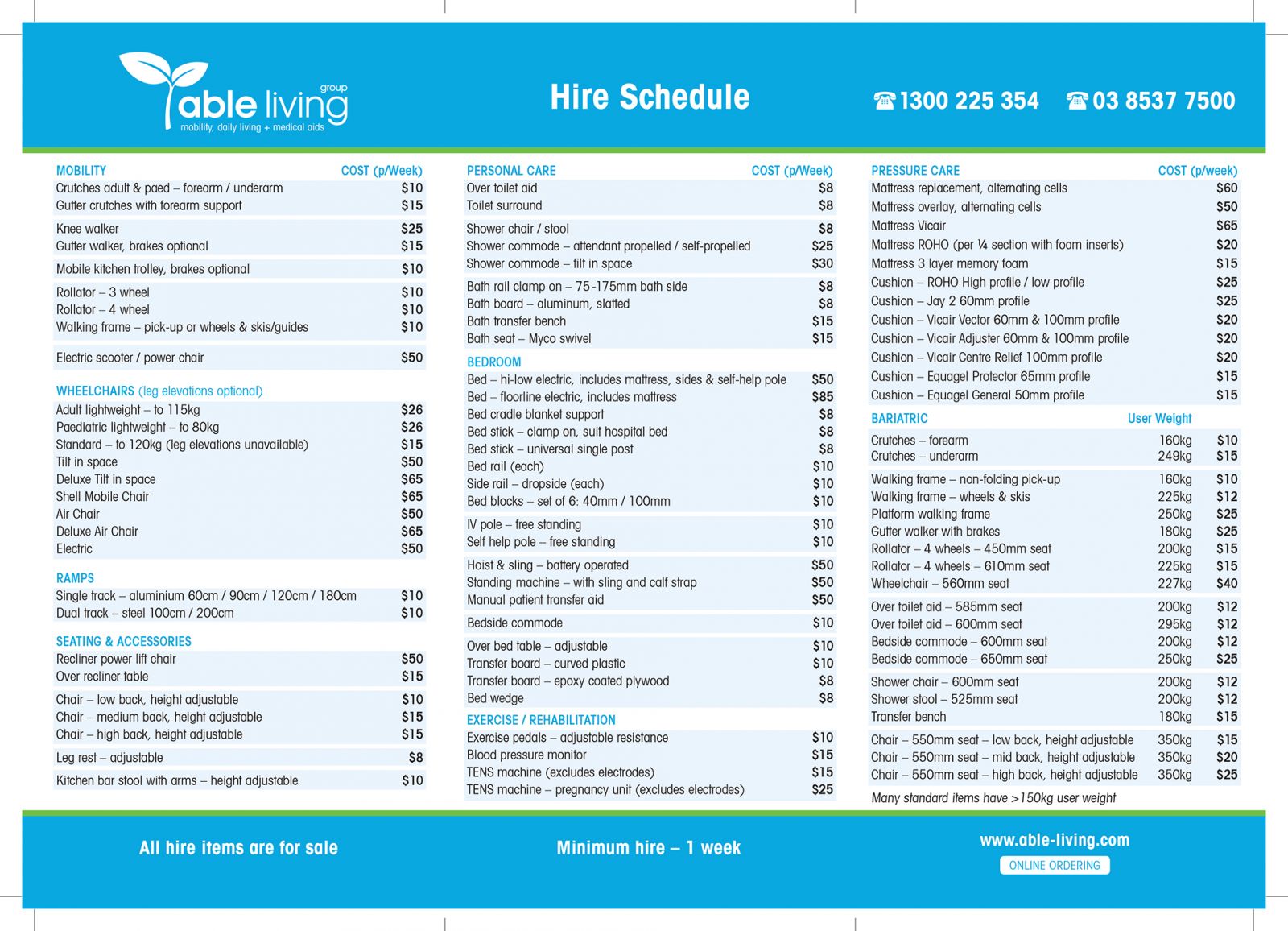 Hire Terms & Conditions
1. One week minimum hire period
2. A refundable deposit is required for each hire item
3. The deposit is two weeks of hire with a $20 minimum
4. Final payment is required on return of the item
5. The hire schedule is subject to change without notice
6. The hirer is responsible for the hire item from the date of issue until its return to Able Living Group
7. Hire items are to be returned in good condition and working order
8. The hirer will be charged replacement costs for a lost or damaged item
9. Charges may apply if excessive cleaning is required
10. The hirer assumes liability for injuries and damages caused by use of the item

Payment for hires
At the start of a hire, we require payment for the first two weeks of hire plus a deposit for each item. Subsequent hire fees are invoiced fortnightly in advance. Hire fees can be paid with cash, cheque, direct funds transfer or credit card. We do not require a credit card to hire equipment. Deposits are calculated at two weeks of hire with a $20 minimum. Deposits are refunded or credited towards outstanding hire fees when the equipment is returned in good condition.

Hire to Purchase option
All hire equipment is available for purchase. Please contact one of our team to discuss this option in relation to items which you currently have out on hire.